Welcome to Health Affairs
In Health Affairs Today
Ahead of Print
May 17, 2022 | William B. Feldman, Doni Bloomfield, Reed F. Beall, and Aaron S. Kesselheim
Just Released On Health Affairs Forefront
May 20, 2022 | A. Thoumi et al.
Latest Podcast: Health Affairs This Week
May 20, 2022 | Chris Fleming and Tim Jost
Upcoming Event
May 23, 2022 | Alan Weil and Nakela Cook
Featured Articles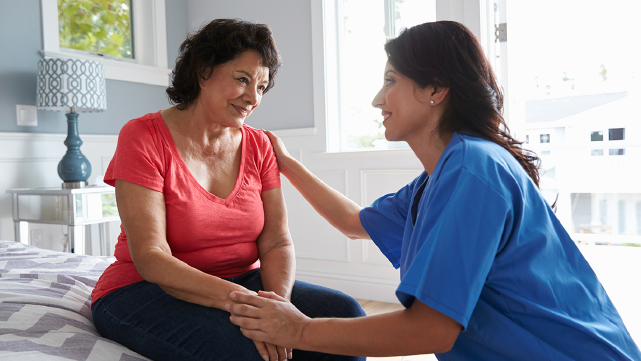 May 16, 2022 | Christine Ritchie and Bruce Leff
May 16, 2022 | Joseph Ross Daval, Ameet Sarpatwari, and Aaron S. Kesselheim
Latest From The Journal
May 2022 | Telemedicine, Disparities, Pharmaceuticals & More
The May 2022 Issue of Health Affairs is now available. This variety issue includes studies about the use of telemedicine during COVID-19, the impact of a temporary initiative on food insecurity, and ways to improve care for elderly people as part of the journal's ongoing "Age-Friendly Health" series.
Latest From Health Affairs Forefront
Subscribe To Health Affairs
A print and online subscription includes:
Up-to-date health policy thought leadership
Full digital access to all peer-reviewed research
The latest health policy news featured in Health Affairs Forefront, briefs, and podcasts
Subscribe Today
View Individual Issues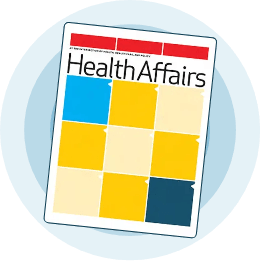 Policy Briefs
Health Policy Briefs examine complex questions currently being debated in health policy and health services research. The health policy briefs provide a clear, comprehensive, and impartial overview that anyone can use to quickly get up to speed.
View All Policy Briefs
Podcasts
Health Affairs, the leading journal of health policy research, offers a nonpartisan forum to promote analysis and discussions on improving health. With our podcasts, we go beyond the papers to bring you insightful discussions on the latest news and research affecting health policy today.
Listen To These Latest Podcasts
Featured Topics
Read the latest insights on high profile health policy topics.
Stay Up To Date
Receive daily Health Affairs Forefront updates, featured articles from the journal, event information, and relevant health policy updates.
Sign Up For Our Newsletter
Publish With Health Affairs
Health Affairs' mission is to serve as a high-level, nonpartisan forum to promote analysis and discussion on improving health and health care, and to address such issues as cost, quality, and access.
Find Out More